Resources
Product Tip:

What-If Simulator™ vs. Wayfinder™ – Which should you use?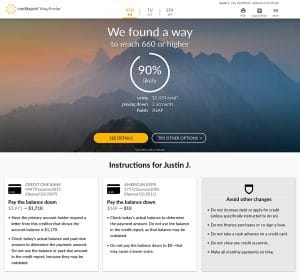 Many mortgage loan originators turn to CreditXpert® What-If Simulator or CreditXpert Wayfinder when working with a client who needs to improve their credit score to get a loan or better rate. But how do you determine which product to use?
If you know the target score but don't have a lot of time or credit experience, use CreditXpert Wayfinder to create an automated credit improvement plan. The software's algorithm analyzes your client's credit data and quickly runs through hundreds of options to find the best one to achieve the score goal. CreditXpert Wayfinder also lets you adjust criteria like available time and money. Check out this demo to see it in action.
Use CreditXpert What-If Simulator when you already have ideas about how your client can reach the target score. It allows you to simulate the potential impact of certain actions and create the best credit improvement plan for their situation. Here are a few scenarios when you should use CreditXpert What-If Simulator (vs Wayfinder):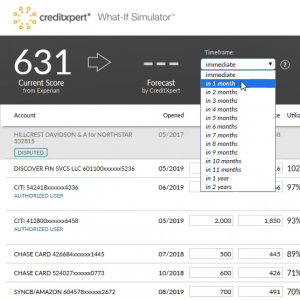 Specific actions must be done by your client to meet loan requirements (removing a dispute, etc.)
Your borrower did something that wasn't reported yet (such as paying off a credit card account)
Inaccurate information needs to be corrected (like removing a "late" payment)
It will be more than a month before credit is re-pulled
See the latest updates to CreditXpert What-If Simulator in this demo. If you need access to either of these tools, you can work with your manager or credit report provider. We can't wait to hear how you help your clients!
Related Credit Insights
The enterprise-ready SaaS platform helps mortgage lenders attract more leads, make better offers and close more loans.
We're in a bit of a free fall in the market, and I think lenders are figuring out how to adjust to that. As a result, we're hearing a lot of them talking about how they plan to leverage technology like ours to be more competitive in the market. How can lenders use CreditXpert tools as a strategic growth engine?