Grow production profit. Compete for EVERY applicant.
One of the best ways to increase profitability is to ensure EVERY mortgage applicant has the highest credit score possible. Our predictive analytics engine eliminates the guesswork by identifying the credit potential for EVERY applicant. Turn that potential into a higher score with a 30 day action plan.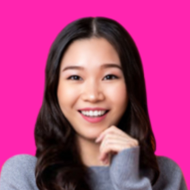 Not qualified
Qualified
Better rates + terms
Used by the Nation's top mortgage lenders
Our proprietary algorithms have analyzed more than 750 million credit records. This eliminates guesswork and keeps your focus on finding potential opportunities for applicants to secure the best rates and terms.
+750M
Credit reports analyzed and validated
900K
Applicants helped just last year
73%*
Of applicants could reach a higher mid-score
* Results are based on the most recent Credit Mortgage Potential Index and the improvement potential for applicants over the last 30 days.
Tools to help realize applicant potential
See where to find the CreditXpert platform.
Ready to dive in?
CreditXpert is offered through most credit report providers. Whether you purchase credit products from one or more providers, we'll show you the easiest way to access our platform. Our client success team is also here to give you a tour and answer your questions.
See how others are using our platform.
Equity Mortgage Lending
Ken met with a client whose credit appeared to be exceptional. With interest rates at historic lows, the client wanted to refinance their mortgage. When Ken pulled his client's credit score, they were both perplexed that it was 699 – relatively low given their overall credit standing. The client couldn't figure out the reason their score wasn't higher.
HomeBridge Financial Services
Mark's client needed to raise her credit score from 590 to 640 – just 50 points – to have a chance for an FHA loan. Most of her debt was due to credit card balances. Mark used CreditXpert® What-If Simulator™ to look for ways to pay down the debt that wouldn't require a lot of funds.
PrimeLending
Rod's client was eager to secure a loan for a vacation home. When Rod pulled the credit report, he noticed that the score was 698 – 18 points less than what his client saw on a free credit score site.