Resources
Want to improve your success rate by over 50%? Use CreditXpert What-If Simulator and Wayfinder together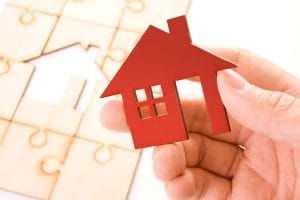 Buying a home is one of the biggest – if not the biggest – purchases your client will ever make. There is a lot riding on your mortgage applicant's loan approval. Many mortgage loan originators use CreditXpert® What-If Simulator™ or CreditXpert® Wayfinder™ to generate a plan to help their borrower's mid-score reach a higher target. But what if the client has unique credit challenges preventing their score from getting to the next level?
A recent analysis of our product data shows that a borrower is even more likely to reach a higher mid-score category when their loan originator uses both CreditXpert What-If Simulator and CreditXpert Wayfinder to create the plan. In fact, when both products were used, borrowers were over 50% more likely to reach a higher mid-score category than when their loan originators used one tool – putting them in a better position to qualify for a mortgage or more attractive pricing.
Why is this the case?
When using these analytical tools together, you'll have more ways to fine-tune the credit improvement plan to better suit your client's unique needs. Mortgage loan originators who utilize both products for one borrower start with CreditXpert Wayfinder to quickly see what's possible, automatically creating a base plan by adjusting basic functions like target score, timeframe or available cash. The loan originator can then load CreditXpert Wayfinder's suggestions into CreditXpert What-If Simulator. From there, they can simulate how different or additional actions would affect the plan.
In this scenario, your client is more likely to achieve their target mid-score because you provided a plan that is tailored more closely to their circumstances, like removing disputes or paying off collections in exchange for deletion. Additionally, you save valuable time – instead of starting from scratch, you're working from a mix of actions optimized for you by CreditXpert Wayfinder's artificial intelligence.
Next time you have a borrower with unique needs, create a credit score improvement plan using both CreditXpert Wayfinder and CreditXpert What-If Simulator. It may enhance your results and confidence in getting your client to closing!
Here are more tips to help your client reach their score goal:
Empower your client to complete their credit improvement plan correctly and fully. Use the "print to PDF" or "copy and paste" options for both tools to share a clear, step-by-step outline of to-dos and make sure they understand what each item entails
Educate your client about actions or events outside of the plan that can cause their mid-score to drop and demonstrate the outcomes of those actions with CreditXpert What-If Simulator. For example, you can show them the negative effects of increasing their credit card balances or closing unused credit cards. Knowing what not to do in addition to what they are supposed to do will help your borrower keep the score on track
Reassure your client that you are available to answer any questions and offer guidance when needed. If anything goes awry, they will know that they can always turn to their very own credit expert!
Interested in more tips and tricks for CreditXpert Wayfinder and CreditXpert What-If Simulator? Check out our Credit Score Impact Guide and subscribe to Xtra Credit, our e-newsletter for mortgage loan originators.
Related Credit Insights
The enterprise-ready SaaS platform helps mortgage lenders attract more leads, make better offers and close more loans.
We're in a bit of a free fall in the market, and I think lenders are figuring out how to adjust to that. As a result, we're hearing a lot of them talking about how they plan to leverage technology like ours to be more competitive in the market. How can lenders use CreditXpert tools as a strategic growth engine?