Resources
Our commitment to the
Home for All Pledge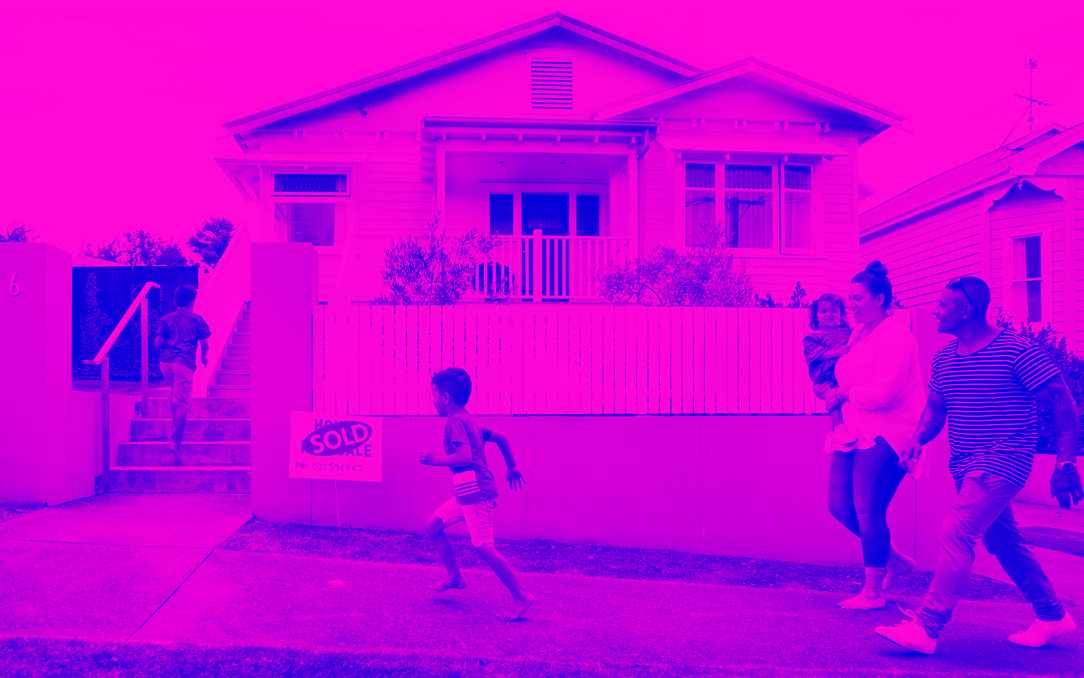 Last month I had the opportunity to attend my first MBA annual conference. As a newcomer, I enjoyed meeting with industry leaders while getting to hear first-hand how lenders are using our platform to further our mission of making homeownership more accessible and affordable for all.
But what struck me most about my time in San Diego was MBA's Chair Kristy Fercho's commitment (and the collective focus of the entire industry) to tackling racial inequities in housing. The level of commitment and focus felt real to me and, for good reason, it should be real.
For decades certain minority groups have been much more likely to be turned down for a mortgage than others.    Knowing that credit is one of the top denial reasons for all applicants, we recently broke down 2020 HMDA data by racial classifications. What we found was concerning.
Asian and White (non-Latino) applicants are denied 1.3% and 2% of the time respectively due to their credit history alone. But when you look at Black applicants, the percentage that are denied because of their credit history surges to 6%. The headline for me here is that Black applicants are up to 4.5x more likely to be denied the opportunity of homeownership because of their credit history alone than other groups. This is not OK.
I joined CreditXpert a little over a year ago because I wanted to be a part of a company that was committed to making a real difference in people's lives. As we all know, homeownership is a bridge to building wealth. Not just wealth in the moment, but generational wealth. Wealth that will be passed down, and invested in, future generations. This is an opportunity that should be available to ALL and I am privileged to have the opportunity to be a part of the solution.
Turning this lofty goal into a reality will require a focused effort from all corners of our industry. We will need to be creative in this endeavor and challenge ourselves to look at this decades-old problem in new ways that will produce real results.   I have personally challenged our team of data scientists, technologists, and researchers to surface tangible ways of reducing the number of prospective minority homebuyers that are denied because of their credit history. I am also proud to say that we have been working closely with like-minded pioneering lenders and industry groups to tackle this challenge.
As a proud signatory of the MBA's Home for All Pledge, I will be holding myself and the entire CreditXpert team accountable to making real progress towards making homeownership accessible and affordable for ALL. I will be sharing more on our collective progress in the coming months.
As I mentioned above, we can't do this alone. If you have an idea on how CreditXpert could be a part of this solution, I'd love to hear from you! In the meantime, to my industry colleagues, please consider signing the Home for All Pledge and making a difference in our industry.
Jim Hemmer
CEO, CreditXpert
jhemmer@creditxpert.com
Related Credit Insights
We know there is a lot to think about when purchasing a home, and knowing the fundamentals of each loan type is paramount. Check out our article to see which might be best for you.
CreditXpert, the predictive credit score platform that helps mortgage lenders extend better, more compelling financing options to every applicant, is proud to announce that NOVA Home Loans is the first lender to go live with its new enterprise platform. CreditXpert's latest offering will help lenders boost efficiency with AI, quickly compare improvement plans, track applicant progress, and manage usage through a cloud-based dashboard.