Resources
Meet our Recent New Hires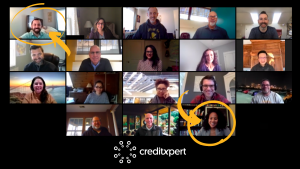 Carla Walker, joined the team in December as our senior technical project manager. She will work closely with project stakeholders to foster collaboration and meet goals for product release plans. Keenan Panitz joined us in the new year as senior product owner, where he will work closely with product management to ensure new products and features meet the needs of our users. Please join us in welcoming them to CreditXpert!
Related Credit Insights
The enterprise-ready SaaS platform helps mortgage lenders attract more leads, make better offers and close more loans.
"Partnering with MeridianLink to connect CRAs to our new platform means that thousands of lenders will now have access to our new platform and can more easily integrate data-driven solutions into their operations," said CreditXpert CEO, Jim Hemmer. "We know that helping borrowers with solutions tailored to their needs presents an opportunity for lenders to both improve profits and make more compelling offers."