Resources
The Credit Industry in the Face of COVID-19: A Chat With Dave Chung of CreditXpert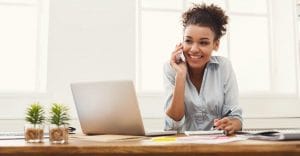 While no one knows for sure what the future holds for our industry, it's important to prepare and act with purpose. We put together a central DIY resource to help lenders do just that. Our Xpert Credit Process training materials help you implement the efficient system Dave recommended to readers of National Mortgage Professional Magazine.
All it takes to start is designating one person on your team to become a credit expert. While they focus on helping clients improve their scores to qualify for a loan or get a better rate, loan originators can pursue new leads and then close the deal. Work with your manager to give it a try!
Related Credit Insights
The enterprise-ready SaaS platform helps mortgage lenders attract more leads, make better offers and close more loans.
Uncommon knowledge: Mortgage and consumer credit scores are quite different. What's different? How are each calculated? Why are there two scores?