Credit Insights
Meet our Recent New Hires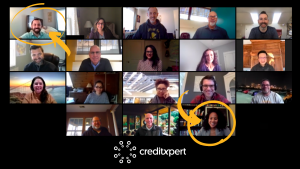 Carla Walker, joined the team in December as our senior technical project manager. She will work closely with project stakeholders to foster collaboration and meet goals for product release plans. Keenan Panitz joined us in the new year as senior product owner, where he will work closely with product management to ensure new products and features meet the needs of our users. Please join us in welcoming them to CreditXpert!
Related Credit Insights
CreditXpert, the mortgage credit score improvement platform, has released a new guide for mortgage lenders that highlights a new strategy for winning more purchase money mortgage business.
CreditXpert was founded 21 years ago this month with a vision of expanding homeownership by making mortgage credit scores more transparent.