Solutions
Alerts

on improvement potential right in front of you.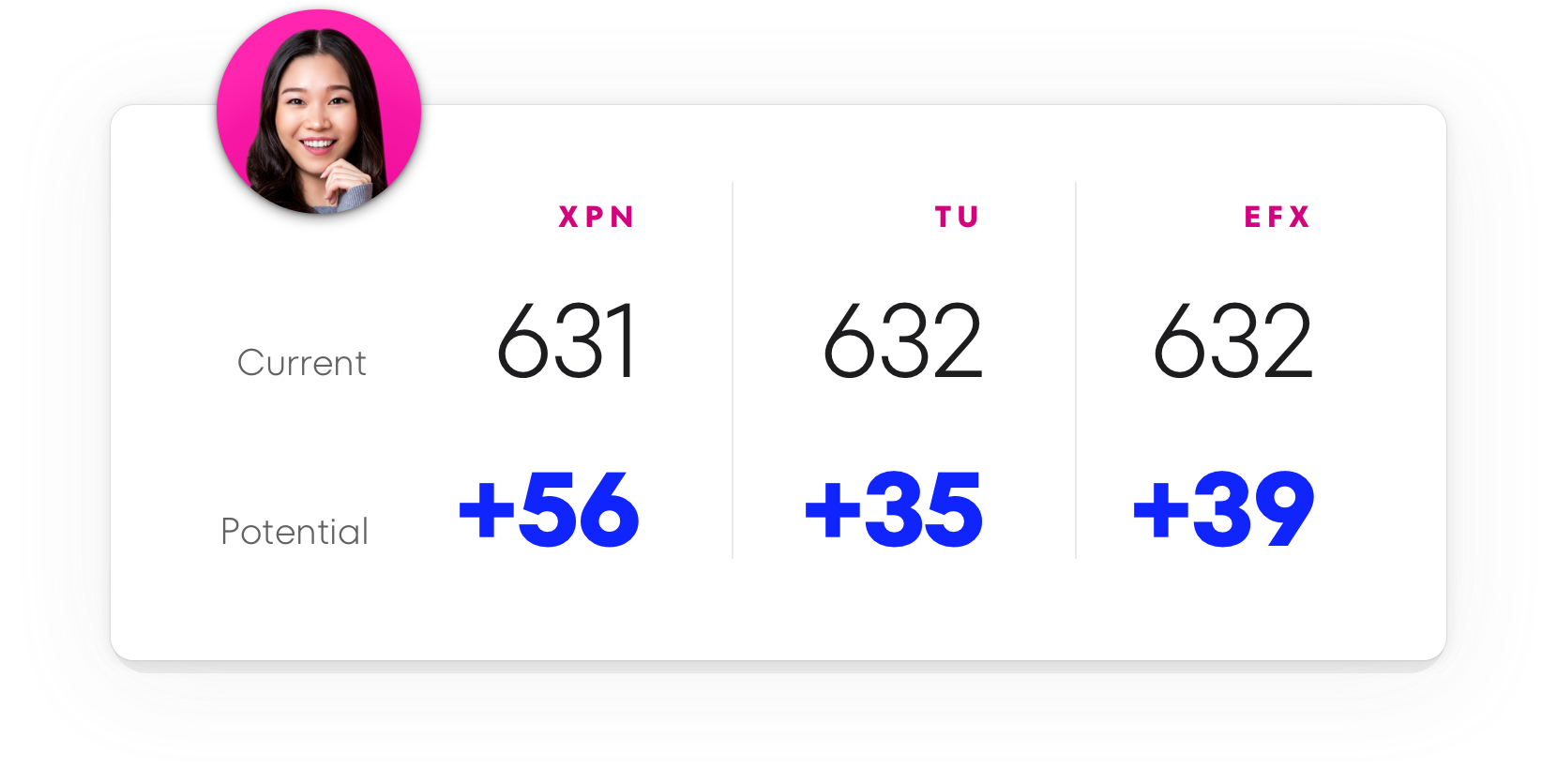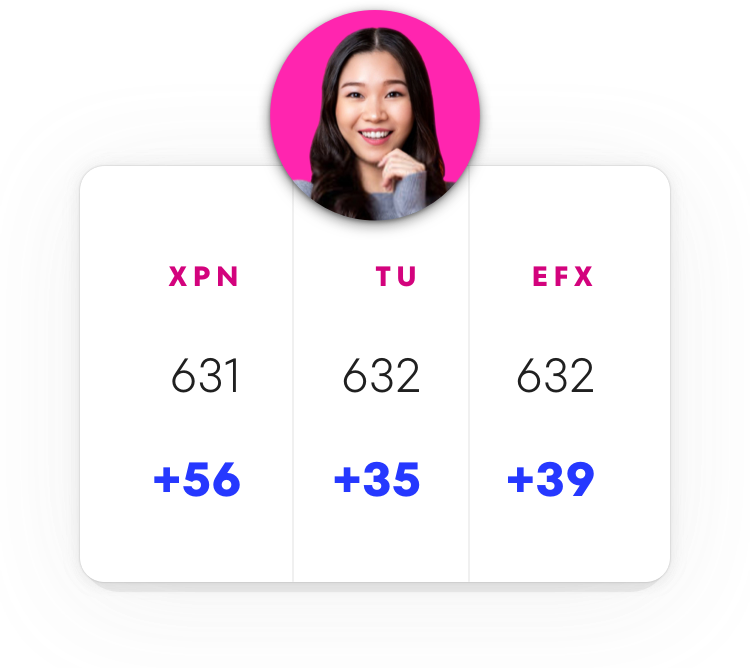 Request Demo
Credit Assure™
Immediately see if your applicants might qualify for better rates and terms – it's all right in the credit report.
Request Demo
Look for the +
If you spend time with credit reports, applicants' improvement potential is likely right before your eyes. We'll show you the improvement potential for Experian, Transunion and Equifax scores.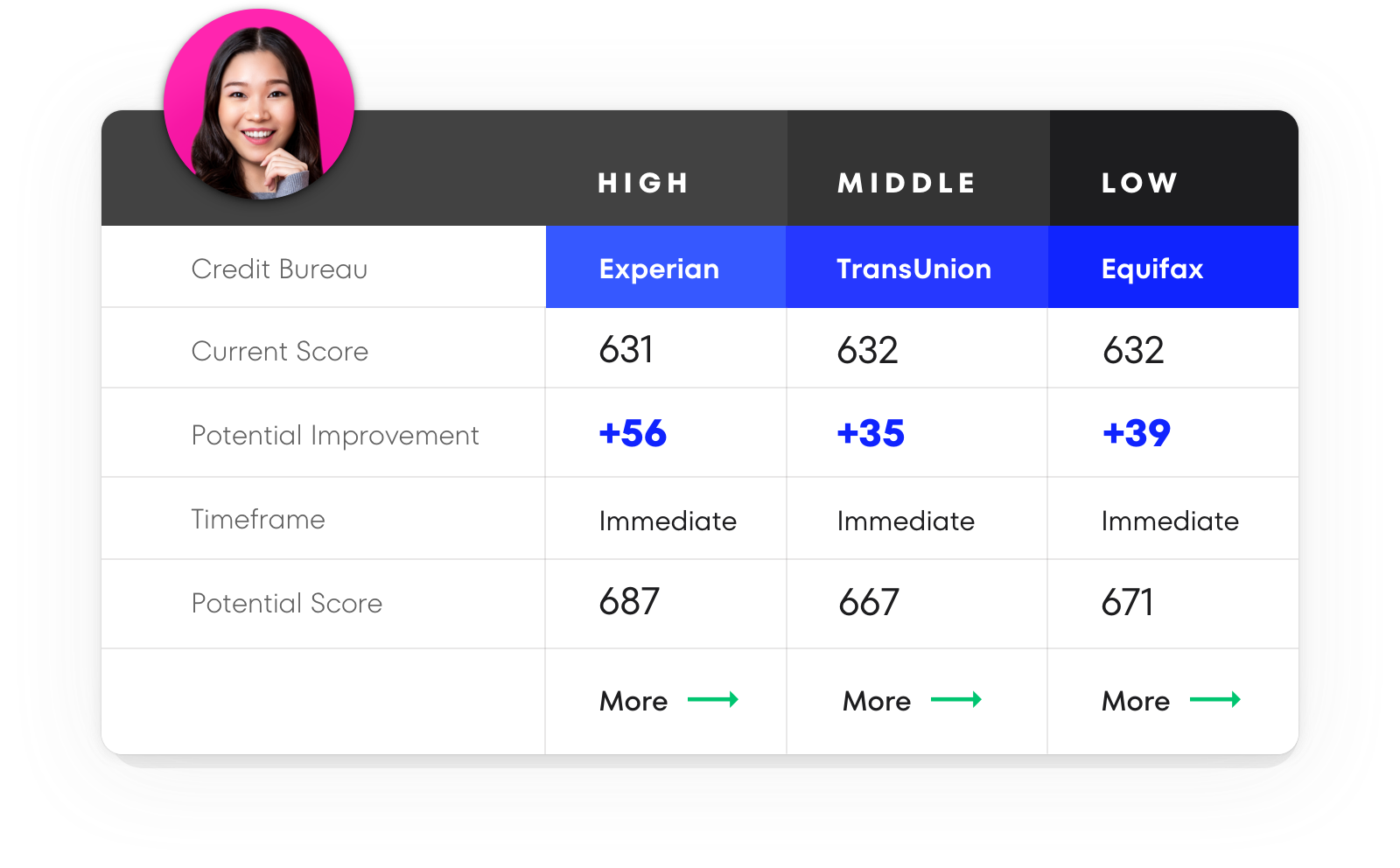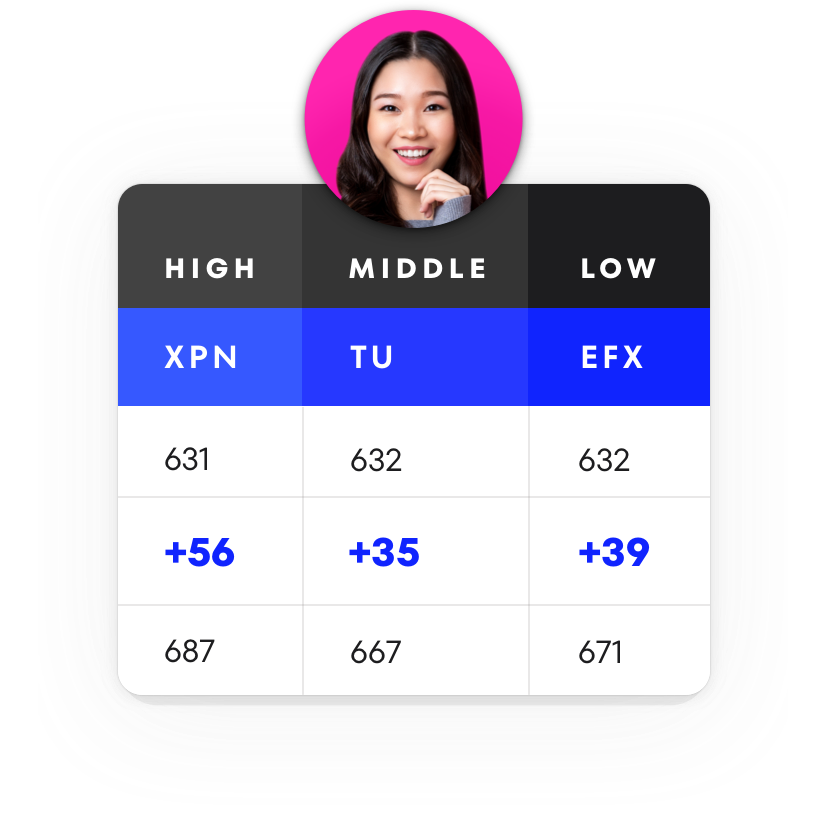 Build detailed improvement plans
There's a big difference between potential and making things happen. That's why we make it easy to go from a potential score to an actionable plan that can help applicants secure better rates and terms.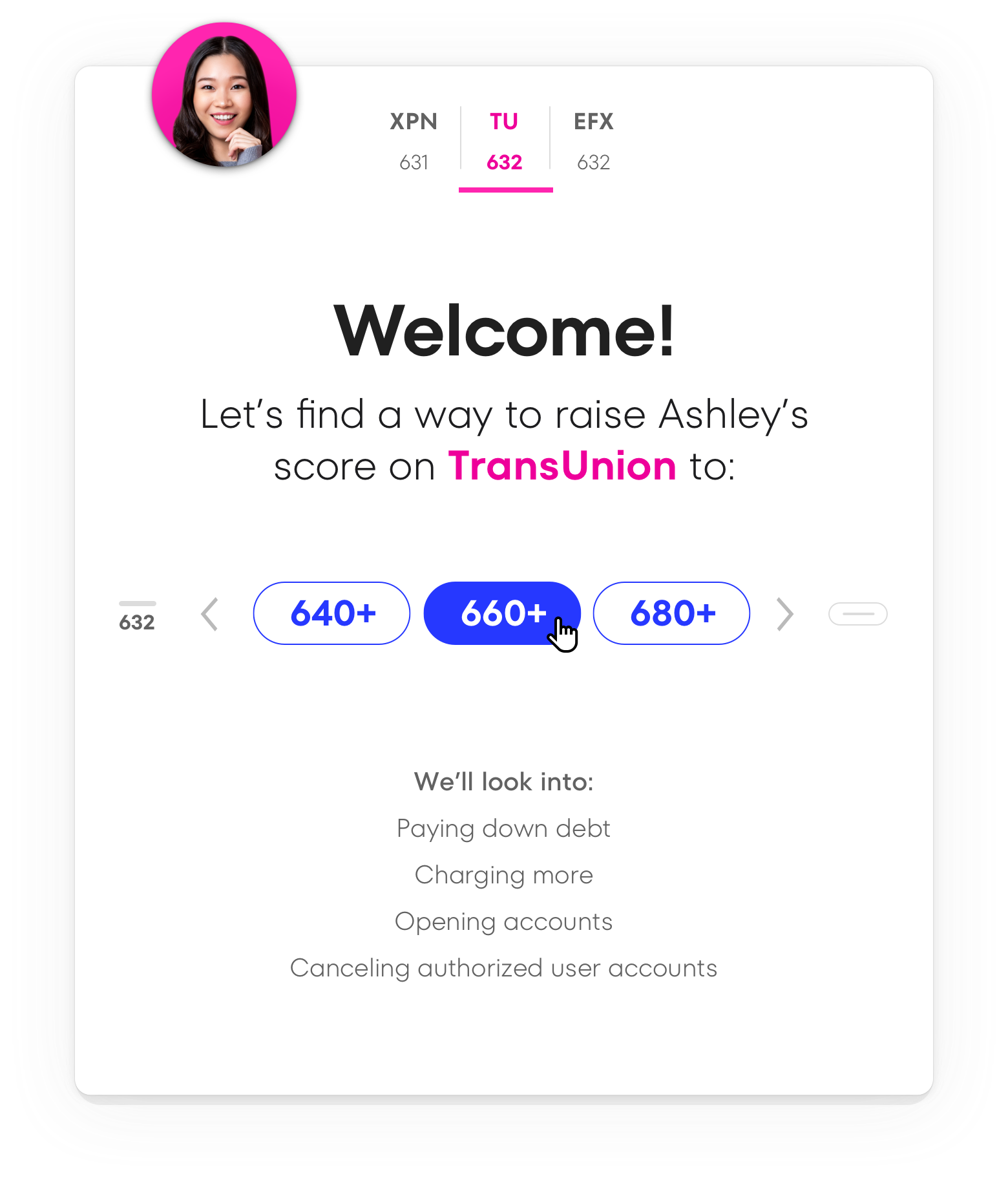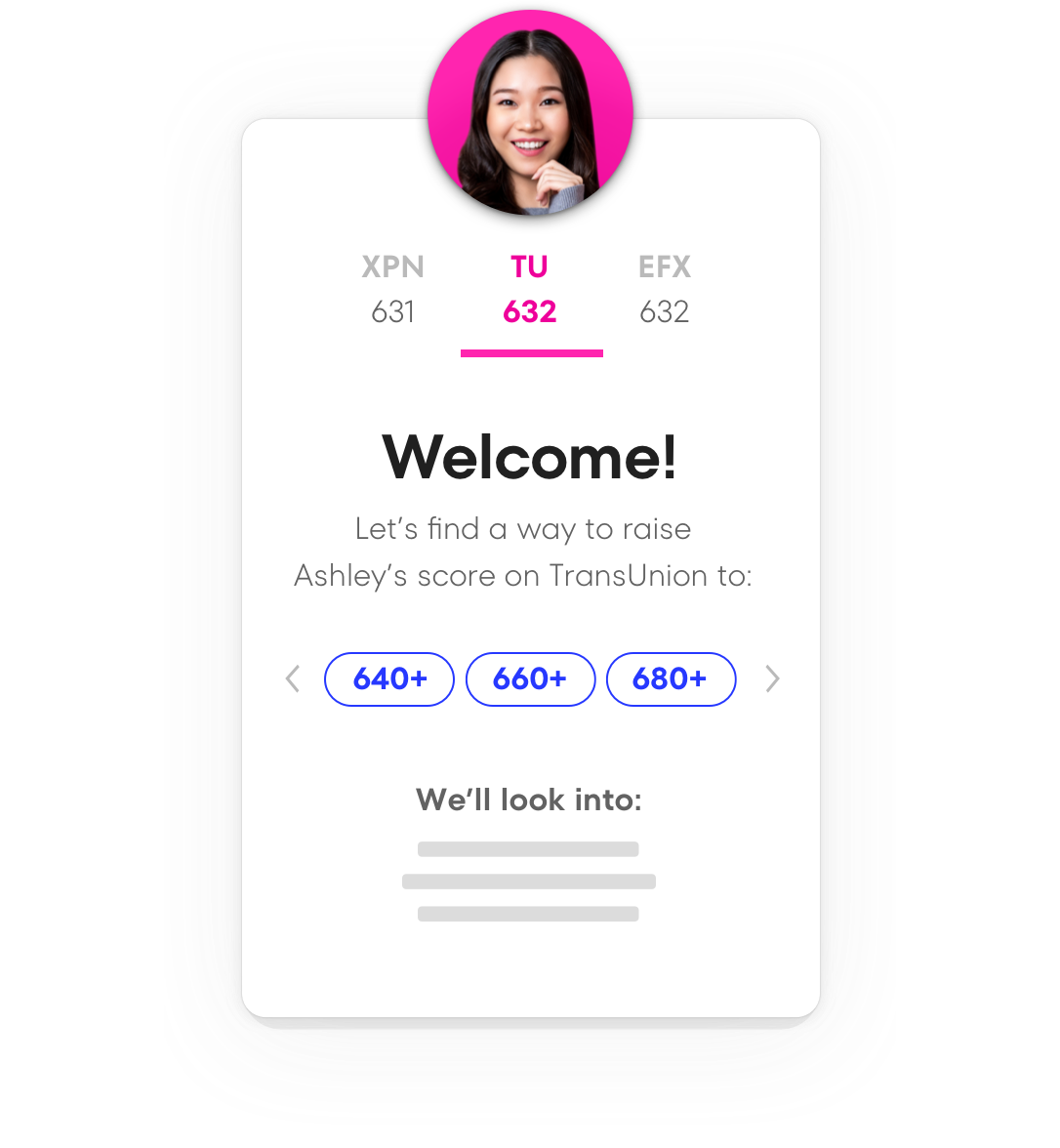 Latest Credit Insight
Originally featured in Scotsman Guide, Hidden in Plain Sight. Nudging a credit score upward, could be the difference between owning a home or not. Every applicant is more important than ever. The truth is that 71% of mortgage applicants with scores below 760 could better their score by at least one 20-point credit band within 30 days, allowing many to qualify for a mortgage. That's what CreditXpert discovered when examining 24 mil- lion mid-score credit inquiries. It's surprising how many prospective mortgage borrowers are hiding in plain sight, shielded by a credit score that is far below its potential.