Why Aren't Millennials Buying Their First Homes?
Get our exclusive white paper now.
In this paper, we'll explain why Millennials, as a group, do not constitute the mortgage industry's best opportunity for new home sales over the next 1-5 years. Millennials are not yet in a position to take the action required to qualify them for a mortgage loan, and because of this, lenders need to find new and diverse sources of loan applicants.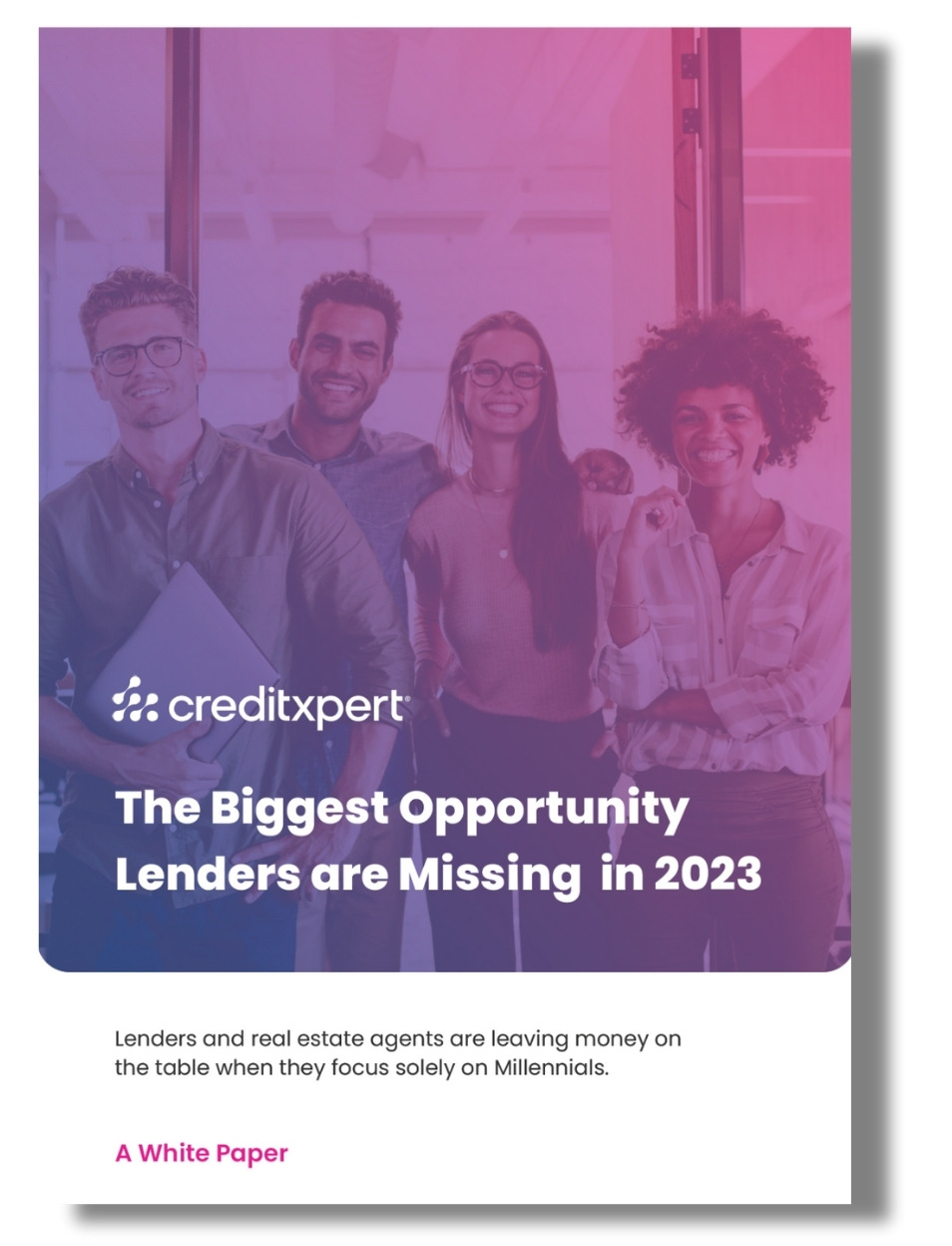 15 pages
Thank you!
Thanks for your information! We hope that you'll enjoy this Millennial Homeownership White Paper. Click here to download >>
All fields required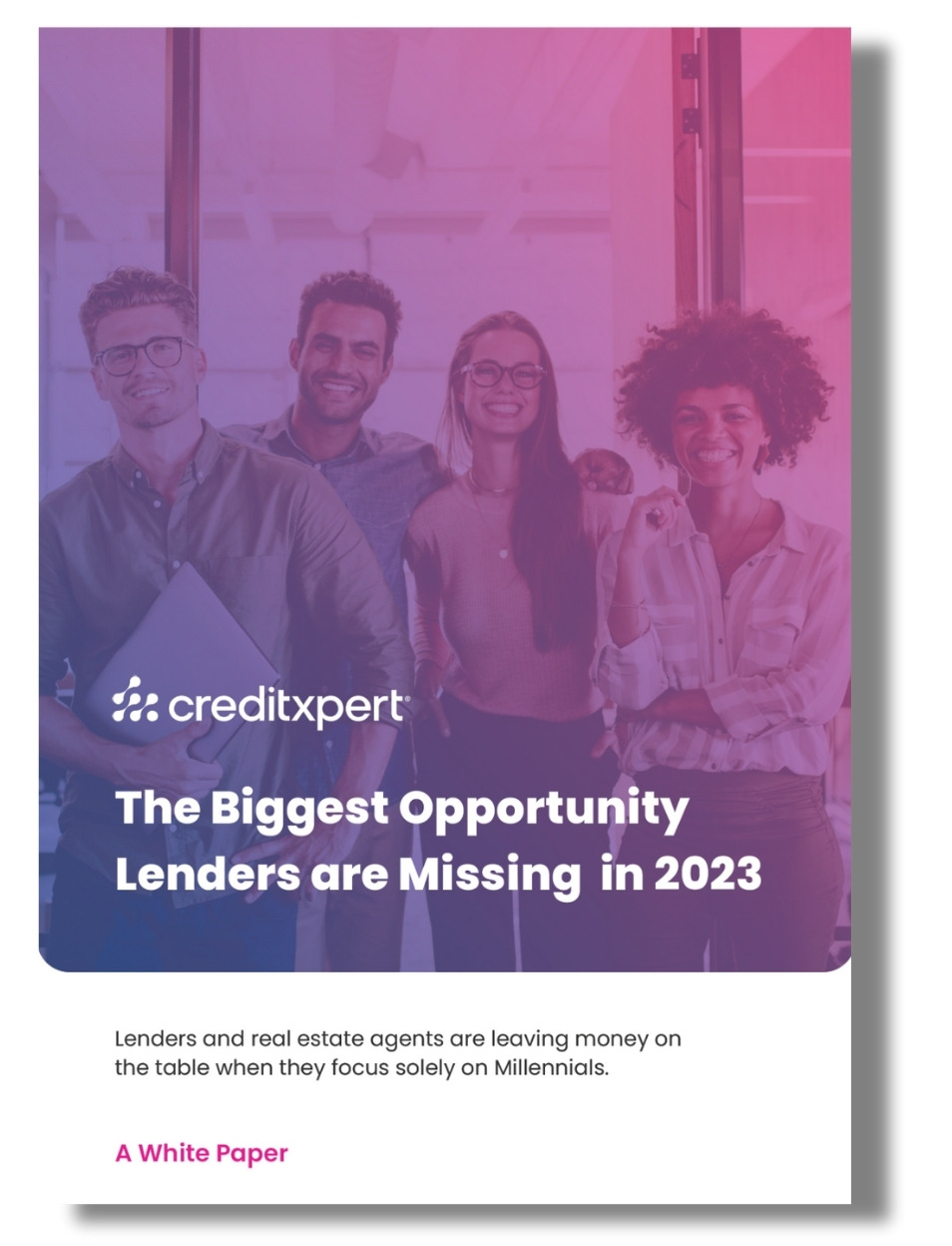 15 pages
Make homeownership a reality for your clients.
CreditXpert helps you qualify more applicants and retain more leads by ensuring that you are offering the most competitive rate and terms. We make credit scores more transparent and actionable for lenders and consumers. Our predictive analytics help mortgage originators quickly understand an applicant's credit record, highlight improvement potential, and identify the actions needed to achieve a higher score. Join the thousands of lenders who are already putting credit first.